An International Speaker, Heather has shared her insights with audiences in Denmark, Japan, USA, UK, Australia and New Zealand to resounding acclaim. She is unique in her ability to get both technical and non-technical people onside swiftly and shares her profound insights with welcome good humour and grace.
To book Heather Grace as a speaker at your next event or conference, book a time to discuss your needs. Heather can deliver one of the following Keynote presentations or build a bespoke presentation for you.

Keynote: Accept the Challenge
Technical Businesses are by nature solution based businesses. Yet technical people often shy away from customer-facing opportunities despite being a critical part of your solution to sales process!
Your technical people understand all the detail behind your product or service; why it does what it does, its limitations and its future capabilities… which is exactly what makes them the best people to be talking with your customers!
Customer-confidence can be learned. Your team is already end-user focused and with this Keynote address, you can give your technical people the necessary skills and confidence to be in front of the customer in a sales enhancing way.
Whether you need customer-confident Service Engineers, or fully fledged Technical Sales Specialists Heather Grace will show you how it can be done.

Key learning outcomes:
Embrace change to achieve goals
How to amplify your comfort zone to raise self-belief
The nine dimensions of effective communication
How to create confidence for closing sales
Recognise hidden strengths for performance improvement
How to enhance business relationships for long-term growth
Overcome disappointment and develop resilience
Here's what people are saying about Heather's inspirational presentations:
"Heather Grace's "Accept the Challenge" was inspirational. It was an interesting and entertaining walk through the fear that hold us back, and how to overcome that in practical ways.
"The opportunity to interact with other attendees sparked a lively conversation and really helped me cement the key learnings from the presentation. Sheer brilliance, and as her name suggests - truly delivered with grace. Well done and heartfelt thanks!"
"Practical sensible guidance."
"Enjoyed this speaker, gave good ideas some I can take back with me."
"Very good presenter."
"Top class, clear, concise, motivating. In tune with our skills."
"Found Heather very engaging and provided some good information for me."

Keynote: Use Your Yo-Yo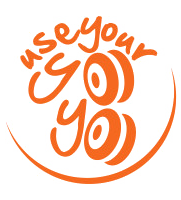 Every business faces setbacks from time to time. For a company it's difficult and for a person it can be devastating. But it doesn't have to be.
Your salespeople and your managers are the people you depend on to keep on going when the climate is tough… which is exactly why helping them master resilience is critical for your business success!
Confidence isn't born, it's taught. Rejection and disappointment can sap energy, distract focus, destroy confidence and create disillusionment. This Keynote address will give your team the strategies they need to overcome stress and keep functioning fully at work and at home.
Whether your team needs support through a period of turmoil or just needs a boost, Heather Grace will give you the tools your team needs.


Key learning outcomes:
How to take action to bounce back from rejection
Recognise and avoid self-created barriers to success
Embrace set-backs for growth and development
The seven simple strategies for building resilience
How to maintain balance in difficult times
Recovering quickly from a crisis
How to manage stress and focus on what matters
Here's what people are saying about Heather's inspirational presentations:
"Good presentation on resilience."
"Heather 's address was most beneficial for me. We face and have to deal with rejection most days."
"Heather presented some interesting tools and strategies to 'bounce back'."
"Awesome, very insightful provided excellent information."
"Bounce back – interesting to hear about the fear of rejection and that is the No 1 fear of sales people."
"Good presentation. Interesting coping skills"
"Enjoyed the relaxed atmosphere; not too formal – allowed for open conversation. Good speaker."
"Heather offered me real value in terms of content I could use directly."
Use Your Yo-Yo
"Use Your Yo-Yo" has been developed into bespoke resilience training and coaching programs.
Your business needs resilience to thrive through ever-changing market conditions.
Business owners need resilience to juggle the challenges of financial pressure, family time, customer demands and team expectations
People in your business need resilience to bounce back when they don't feel needed by their clients, or when market conditions force changes to their careers
Every situation is different. Each business and each person has unique resilience needs.
We tailor specific resilience coaching programs for you, so you and your people get through the tough times. With "Use Your Yo-Yo" coaching programs, you don't just survive – you thrive!
Ask us for more details here